My poor Toshiba Satellite A500 series laptop didn't fare so well when it came to HDMI audio.
This device has a Mobility Radeon HD 4000 series card. When I plugged it into my receiver, I immediately noticed I could not get surround sound (through the HDMI port). The Configure button in the sound control panel only gave me one option: Stereo.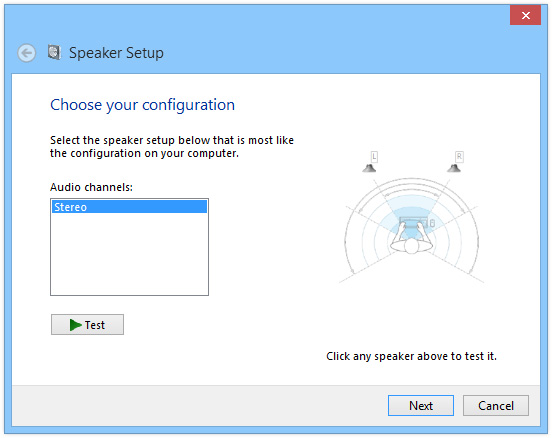 Here's how to fix this issue.
1. Download
First, download and run the AMD Catalyst 13.1 Legacy Driver. Allow it to use the default destination folder.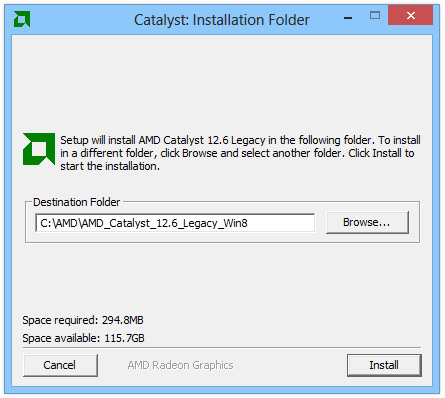 2. Dig in
Using Windows Explorer (Windows Key+E), navigate to the following directory.
C:\AMD\AMD_Catalyst_12.6_Legacy_Win8\Packages\Drivers\WDM\HDMICE\W764a

3. Install
Right-click on AtihdW76.inf in the directory and select Install.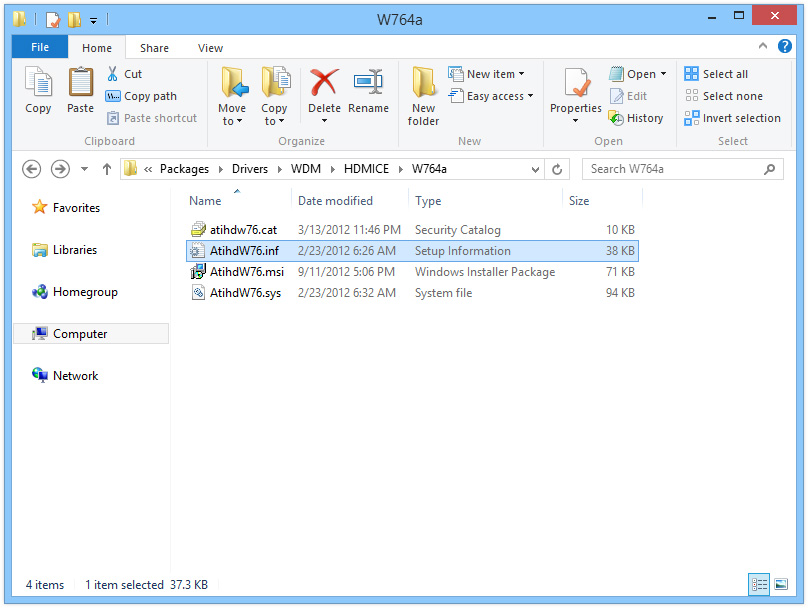 4. Accept
Click Accept to install the driver.

5. Configure
Go back to the Sound control panel, click configure on your audio device, and select the glorious 5.1 or 7.1 option that you so desperately longed for.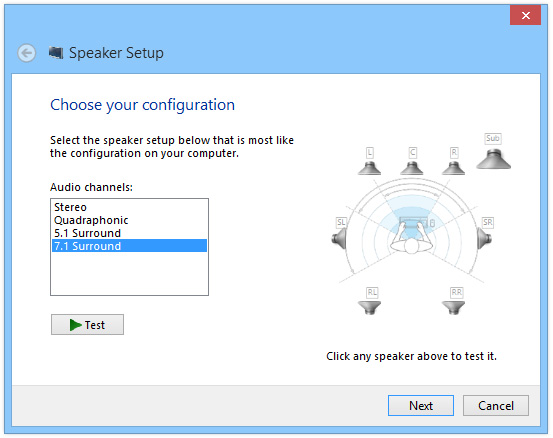 Happy HDMI-ing.